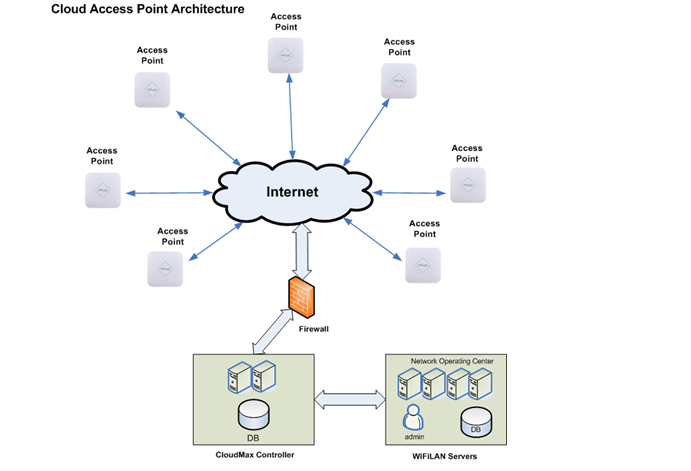 Rishi Ghare
CEO
What are Cloud-Managed Access Points ? …
Traditional Access Point provides a web-based or CLI based interface to configure its settings. Admin usually navigates to private IP address like 192.168.1.1 or similar to open the admin page. Once logged in, he may change the wireless, security, network and many other settings. Each access point needs to be managed individually.
Cloud Managed Access Points are managed in the cloud i.e. all the settings for the access points are stored in the cloud and pushed to individual access point when the AP connects to the Internet. This makes the configuration and management of access points really easy since there is no need to configure each access point individually. Instead the admin can setup the configuration on the Cloud server which automatically gets applied to the access points.
These access points are also designed to communicate with the Cloud periodically and update its status. The Cloud can be used as a central controller for many installation at the same time. This saves significant cost since there is no need to install individual controller for each installed network.
New firmware changes can be easily pushed to the access point from the Cloud. This significantly improves the manageability of your network.
There are several advantages of using Cloud managed access points. They are -
No need to manage the access points individually. Saves lot of efforts when deploying large network.
All access points can be easily monitored centrally
If an AP gets damaged and need replacement, the configuration can be easily applied to the AP since it is stored in the Cloud
The network technician doesn't need to be trained to configure the access point.
Newsletter
Make sure to subscribe to our newsletter and be the first to know the news.