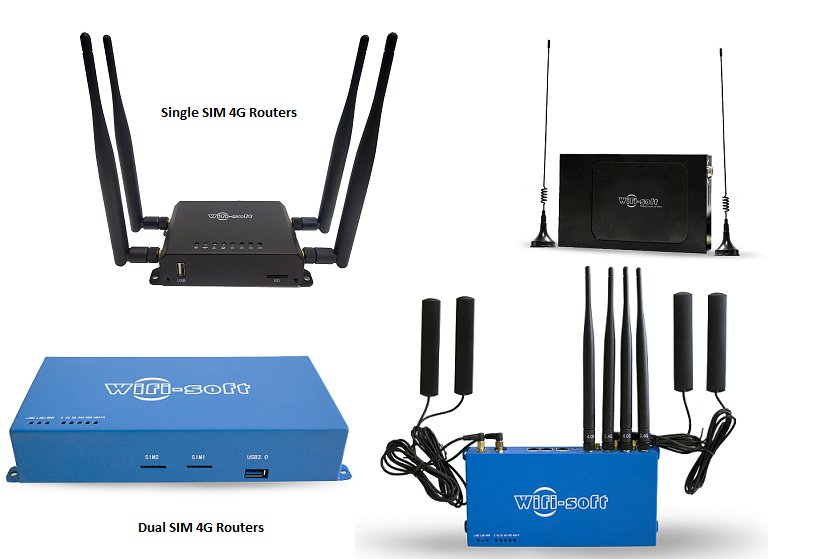 4G technology offers average speed of 12 Mbps which has enabled several interesting use-cases for mobile connectivity. 4G WiFi Routers are being used for mobile computing, IOT gateways, surveillance and vehicle telemetry.
4G Routers are increasing getting used for connectivity in public transportation like buses, metro, cabs and trains. They offer the flexibility, ease of use and mobility needed for setting up mobile WiFi hotspots.
4G also find use in IOT sensor network where they are used for Edge computing and connectivity to the Cloud. Several companies also use 4G router for remote surveillance and video streaming.
Wifisoft offer full range of 4G routers for both indoor and outdoor installations. All routers are managed centrally from the cloud controller and come integrated with power protection and weather proof enclosures.
Wifisoft offers several models of 4G routers