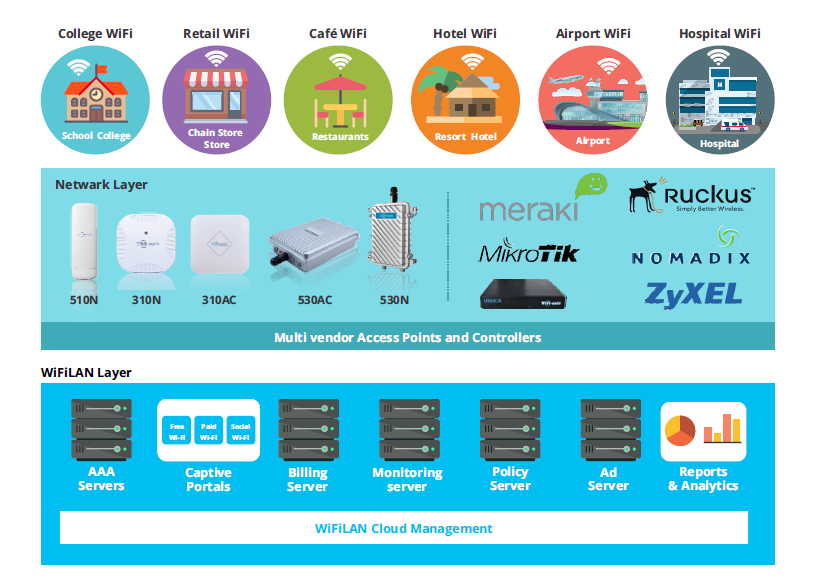 Are you spending too much money on buying WiFi gear ?
Do you feel that your bill of material for setting up WiFi hotspots is over the top ?
Many companies sell expensive WiFi access points to operators who want to setup a simple WiFi hotspot.
They end up spending a fortune setting up their WiFi hotspot and soon realize that they are not using 80% of the features offered by high-end WiFi solutions.
We at Wifisoft understand this problem. After having worked in this industry for over 14 years, we know that many WiFi operators are looking to "Right-Size" their WiFi installations so they don't end up spending a fortune.
Wifisoft UniMax access points are designed so they provide the right set of features for managing WiFi hotspots. They provide high power, reliable and affordable WiFi equipment so operators can cut down their WiFi CAPEX by over 50%.
We offer both indoor and outdoor variants of WiFi access points to cater to all kinds of customers. All the access points can be managed individually or through a controller either in the cloud or an appliance.
The central management helps operators easily provision, configure and monitor the health of the access points.
The different models available are
All Access points are backed by 2 year comprehensive warranty and full technical support.
SUCCESS STORIES
Microsoft Office
Awfis Co-working Spaces
Income Tax Offices
Having challenges in managing your WiFi? Contact us and talk to our WiFi specialist today.
Contact Us